ADVERTISEMENT
When you're a growing business, you've got to effectively manage and update your leads in a way that's organized and efficient. You can do just that with a customer database and intuitive customer relationship management (CRM) software.
Read on to learn more about the basics of a customer database, the benefits of customer database management, and how you can use a CRM like Nutshell to manage your customer data. 
What is a customer database?
A customer database is a detailed, organized collection of customer information and contact details. 
What can you store in a customer database?
Customer databases house general customer information like:
First and last names
Email addresses
Phone numbers
Basic demographic information like age and/or gender identity
Every business' customer database will look a bit different, though. The customer data a business collects from its audience for its customer database depends on the goals of the company, the leads you have, and how you want to use your customer information.
For example, some companies' databases may include more behavioral data than others, like what devices a customer primarily uses to browse your site or what social media platforms they're most active on.
Types of customer data to collect
Below are three common types of customer data businesses can collect to better understand their audience:
First-party customer data: First-party data is collected directly from your audience.  This data includes information like names, email addresses, and basic demographic information. You can collect first-party customer data through online form submissions like surveys and contact requests.
Second-party customer data: Second-party data consists of the same information as first-party data but comes from a trusted business partner or second party who collected the information straight from their audience. This data is collected through methods like sweepstakes and giveaways where more than one company is involved.
Third-party customer data: Third-party data is collected by an outside entity that's separate from your own. Some third-party customer data is publicly available, like census records or labor statistics. Third-party data includes information like social media handles, demographic data, user interests and behavior, and basic job information.
With customer database software like a CRM, it's easy to collect and manage all of this information.
Benefits of a customer database
These are just a few of the many benefits of a customer database that you can enjoy when you begin to organize your customer and lead information.
Organized customer profiles
One of the most obvious perks of managing a customer database is the organization it provides. Whether you want to organize your customer information by name, priority level, or another metric of your choice, you can organize it in whichever way works best for you and your sales team. 
This increased organization is also going to save you a lot of time. Gone are the days of flipping through endless pages or sticky notes of customer contact information. With a customer database, you can easily input information and look it up again later in seconds.
Better customer service
Having all of your customer information organized in one place allows you to provide better service to your customers. With customer data easily accessible for your sales team, they can better understand the individuals they're talking to and ensure they're providing customers with the services they need every time.
In turn, better customer service is going to help you build more brand loyalty within your customer base and foster long-lasting relationships with your customers. Word of these positive customer experiences will travel to the ears of other prospective customers and potentially push them toward working with you too. It's a win-win for everyone!
Targeted campaigns
When you maintain a customer database, you can gain a better understanding of who your customers are, from demographic and geographic location to user behaviors and interests. This information can help you to create more targeted marketing campaigns.
Targeted marketing campaigns can yield better results for your business and give you a better return on investment (ROI) for your campaigns because they appeal to your audiences in a way that encourages them to act.
Our top 3 picks for customer database software
Knowing about the ins and outs of a customer database is one thing, but creating one and putting it into action is another. Lucky for you, we've gathered three of our favorite customer database software options to help you start collecting or organizing customer data like a pro.
ADVERTISEMENT
1. Nutshell CRM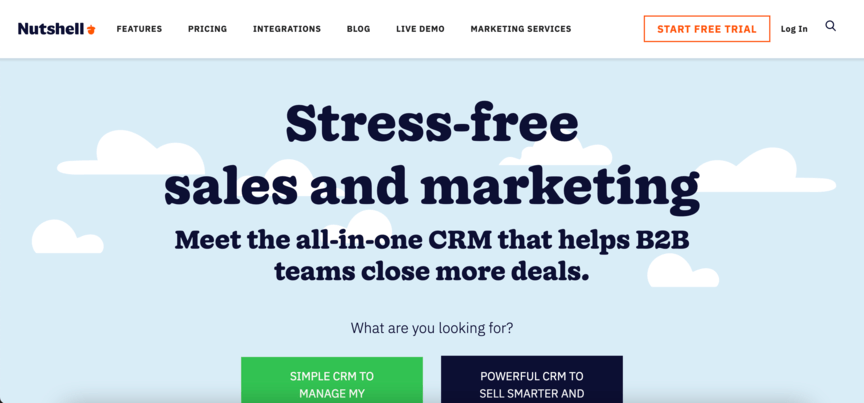 Nutshell's all-in-one CRM helps you collect customer information and take it a step further, turning leads into wins for your brand. With contact management features, you can find the customer information you're looking for fast and get back to doing what you do best: making your customers happy.
When you add a new contact to your customer database, Nutshell automatically scours the Internet for any additional information on your customer to help you learn as much as possible about them, so you can create a more informed marketing campaign.
Learn more about Nutshell by attending a live product demo or starting a free trial today.
2. Zoho CRM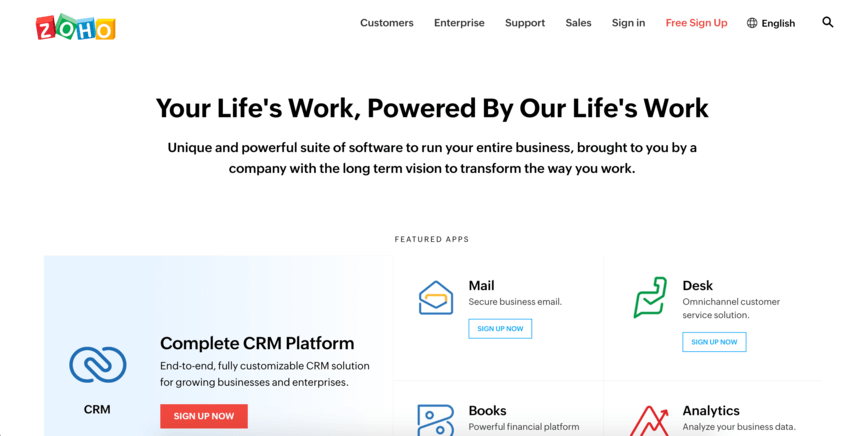 The Zoho CRM is another great customer database management tool. This CRM helps you track leads in real-time and organize customer information with maximum efficiency. Import customer data with ease, and even enrich your data with Zoho's built-in artificial intelligence (AI) software that assists you in improving the quality of your data.
Zoho's dashboards help you maintain an organized customer database that's easy to navigate and makes reorganization a breeze (because, let's be honest, sometimes a change is needed when your business is always moving forward).
Learn more about Zoho's pricing options here.
3. HubSpot CRM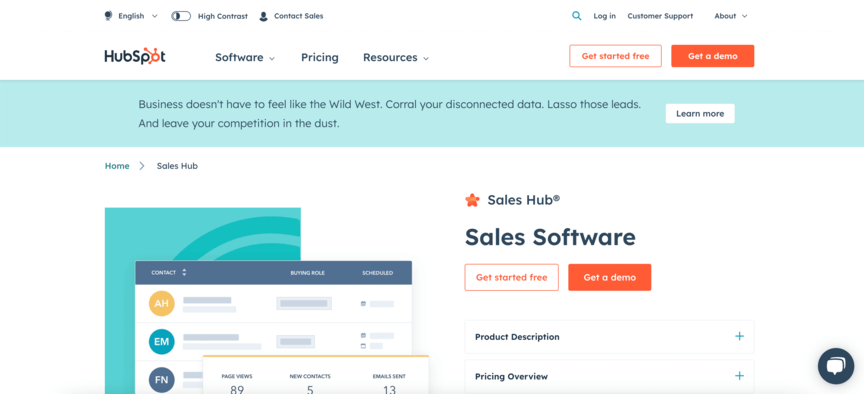 Finally, we can't talk about CRMs without mentioning HubSpot. With HubSpot, you can import customer information with just a few clicks and easily keep your customer database up to date as your client list grows.
With easy-to-browse customer profiles, you can manage customer relationships, manage your sales pipeline, and start new conversations with customers in no time. 
Learn more about HubSpot's pricing options here.
Make customer database management easy with Nutshell
Customer database management doesn't have to be hard when you've got Nutshell by your side. Our contact management and marketing features help you keep track of who your leads are, where they're coming from, and how close you are to turning them into loyal customers.
Learn more about what Nutshell's CRM can do to help you with your customer database management efforts by starting a two-week free trial or attending a live demo today.
BACK TO TOP
ADVERTISEMENT